Talk to Greenock Philosophical Society
' Writing novels- Not The Life Imagined.'
Date – Friday November 11th 2022
Venue – The Watt Library Greenock, 15 Kelly St, Greenock PA16 8JX   7.30pm
Greenock Launch of The Carnelian Tree
Chaired by Polly Beck
Date – Tuesday November 8th 2022
Venue – Beacon Arts Centre, Custom House Quay, Greenock PA15 1HJ, 7 pm
Symposium for International medical students– Not The Life Imagined
A novel that 'brilliantly addresses many of the issues relating to women and access to healthcare'.
Date – Sunday October 30th 2022
Venue – Edinburgh University Centre for Global Studies- Symposium for US students at UK Universities, 10.30am
Glasgow Launch of The Carnelian Tree
Chaired by TV Personality Judith Ralston
Date – Thursday October 20th 2022
Venue – The House for an Art Lover, Bellahouston G41 5BW   6.30 got 7pm
Taking On the Menopause
in association with Inverclyde Libraries, Live literature & Our Voice
Date – Wednesday October 6th 2022
Venue – Greenock Central Library, Wallace Pl, Greenock PA15 1JB 5 – 6.30pm
Skelmorlie Burns Club
Date – Monday October 3rd 2022
Venue – Station Bar, Wemyss Bay, 7pm
'Why Burns didn't write a book- but I did?'
The Art of Writing in Lockdown
If you write, have you done more or less in the last year? Are you thinking about starting to scribble a novel and wonder how best to go about it? Wonder what it's like to bring a novel out during lockdown? We don't have all the answers but it'll be a good chat! Come join us!
https://www.eventbrite.co.uk/e/the-art-of-writing-in-lockdown-tickets-141742974051
Zoom event 'The Art of Covetable Book Cover Designs'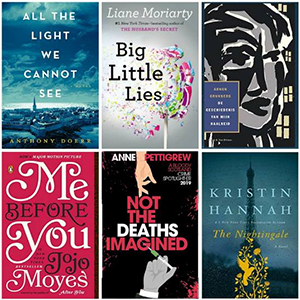 LiteraryGlobe brings together award winning author, Anne Pettigrew, along with Dutch graphic designer, Bart Rouwhorst for the first live discussion of 2021. This interview uncovers the extraordinary histories behind book designs and why designers must capture the essence of a story with a unique graphic style and identity. Does a brilliant cover stand out on the shelves of a bookshop matter as much as the power of storytelling to influence a reader's purchase? For more on the most eye-catching designs in recent years and trends of 2021, we hope to see you on the Zoom call….details below….
Bloody Ringwood Season: A Night with Anne Pettigrew!
Date – 21st October 2020
Book Week Scotland Event – Women in Medicine 
Arlington Baths Glasgow on 23rd Nov 2019
Standing room only at Women in Medicine, a Book Week Scotland Event at Glasgow's historic Victorian Arlington Baths. Participants from all over Scotland heard readings from Not The Life Imagined before a discussion chaired by Dr Pauline McGough (Medical Women's Federation) on 'patronising, propositioning and passing over' behaviour in the NHS. With the Romney Report showed sexism still rife inside the British Medical Association itself, there was plenty to talk about.
Medical women in history were covered: Crimean surgeon Dr James Barry pretended to be a man, pioneers Marion Gilchrist graduating from Glasgow, in 1898 and the Edinburgh Seven (1896), only awarded degrees this year. Laughter greeted ludicrous reasons given for excluding women e.g. 'loose tongues' and 'women didn't know they were wrong unless they asked a man!' The book's royalties got to help girls internationally to succeed through charity Plan International.
The students present marvelled at life in the sixties: no mobiles, no internet, Family Planning only if married, women in pubs and pre-marital sex frowned on. Only 30% of med students were female- until 1973. Book extracts illustrated prevalent sexism- plus the entertaining chapter on wee willies in the anatomy room!
Students present praised current female role models, NHS staff present proposed ways to end discrimination and harassment in the work place, but acknowledged women also bully junior staff and men suffer discrimination too. Dr Sue Robertson (BMA Scottish Council Deputy Chair) commented that a bullying culture with ritual humiliation has been the norm in medicine for decades and needs changed by equality and inclusion training and helplines. Students told of current problems, including uncomfortable sexual innuendo, though their only support was a warning to keep clear of a 'sleazebag' senior. Girls are reluctant to speak out for fear of affecting careers.
Dr Robertson outlined mechanisms for calling out 'unacceptable behaviour,' where a doctor is warned about his sexism/harassment by a peer or senior. Some Health Board areas have this informally. NHS England now has designated points of contact for 'whistle-blowers' of any kind. Scotland does not. Diane Vlek, UOG MWF Chair, proposed setting up student/graduate 'families' where senior and mid-grade women doctors link with designated female students to offer support.
Overall a stimulating evening, leaving us feeling the future NHS must improve. Unhappy bullying workplaces breed dangerous poor standards of care, as seen recently in failing Health Boards like  NHS Highlands.
Dr Pettigrew is grateful to Scottish Book Trust, Arlington Baths and Ringwood Publishing for the opportunity to hold this discussion evening.
Submission for Saltire Award
Date – 16th Aug 2019
Ringwood Competition: Butterfly & Pig Afternoon Tea
Prize drawn 31.5.19. Won by Anne Pettigrew of Cambridge! How weird is that? Are we related?
Find out in August when she comes up here to visit relatives…
'Waterstones in stock!'
20/05/2019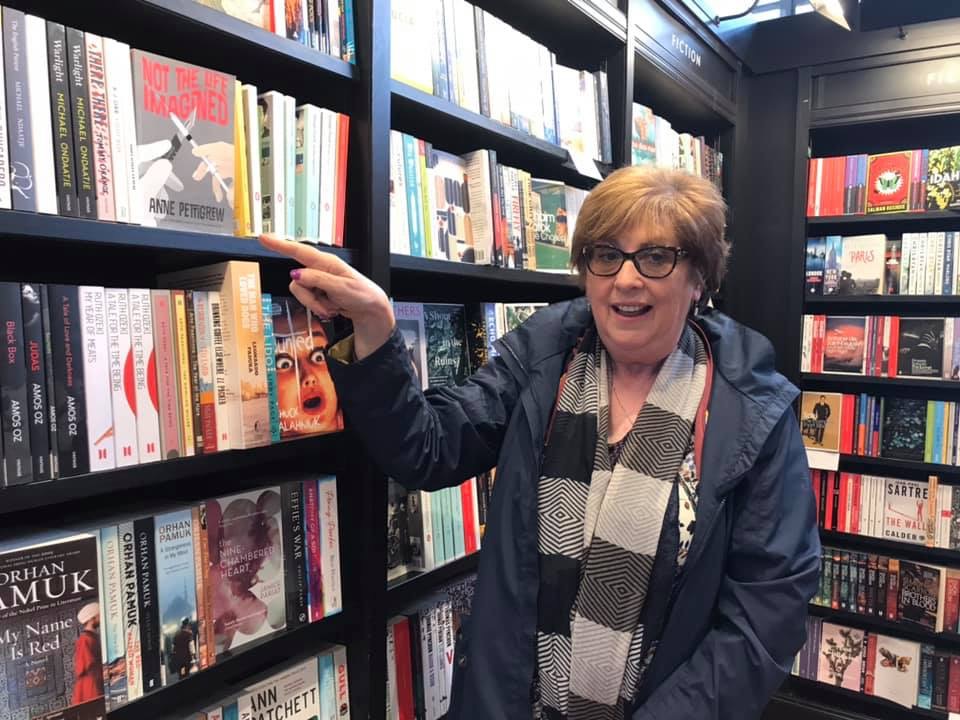 Glasgow University Medicine, Arts and Humanities Society
Date – 25/03/2019
Venue – Adam Smith Building
Talk, debate and readings with female med students
Aye Write, Sudden Fame
Date –  24/03/2019
Venue – The Mitchell Library
Readings with Federation of Writers (Scotland)
Kilmacolm OKFest
Date – 23/03/2019
Venue – Old Kirk
Talking on Joy and reading from Not The Life Imagined.
Greenock Book Launch
Date  – 26/02/2019
Venue – Beacon Arts Centre
Q&A with Polly Beck and Raffle for PlanUK
Glasgow Book Launch
Date – 24/01/2019
Venue – Curler's Rest, Byres Rd, Glasgow
Q & A with Tv's Judith Ralston and Raffle for PlanUK